If you have invested in your business then you could significantly benefit from Tax Credits which are a UK Government scheme that aims to reward businesses for their innovative ideas by awarding tax credits and reducing corporation tax bills. Berwyn Services now have a winning partnership with a carefully selected Organisation whom can offer you the expert advice. Please contact our team or email us for more information. R&D can occur in businesses of all sectors and sizes. So today, take just one minute to Email our team or Telephone 07999 556034 Info@BerwynServices.co.uk & Quote "R&D" in the Subject.
One App Tech business just gained £90k and one Food & Drink Business gained over £88k! We have Businesses from all sectors, large and small contacting us. We take key details and work with you and if you qualify will work with our chosen partners to quickly and efficiently process your claim.
What is R&D? R&D stands for research and development. This is the process of taking an idea and transforming it into a fully-fledged product or process. Researching, designing, creating and testing are all part of the R&D process. You could have tried a new Food or Drink design, new packaging design, introduced a new Software/App or a production process, or used new machinery on a farm, the list is long, and you may have waste costs from any of these activities that can form a claim!
The R&D Credit Process: This starts with you having a free, no-obligation consultation with one of our staff specialist. This means that finding out if you're eligible won't cost you a penny. We will review your case, and talk about our next steps with our Partner. Your case will be passed to your chosen Manager whom will give you an in-depth explanation of what research and development qualifies – asking you for some examples of activities your business conducts that you think may qualify for R&D tax relief. At this stage an estimated value of R&D might be available, and many are amazed at the large value. At this stage you will be asked to send across your end of year accounts, CT600, and some other basic business information, and your claim submitted.
What Businesses have invested in R&D Tax Credits? See below are some the big key areas and note some firms R&D can fall outside these sectors. This could be an fantastic opportunity for you to reduce your corporation tax bill or receive a refund from HMRC based upon the number of working hours or level of investment your business dedicates to Research & Development.
To qualify you must be able to meet the below criteria:
Being a limited company in the UK, subject to corporation tax.
Having carried out research and development into new products or processes.
Having spent money on projects.
So today, take just one minute to Email our team or Telephone 07999 556034 Info@BerwynServices.co.uk & Quote "R&D" in the Subject. This could be one of the most rewarding emails or calls you take in Months! The SME average claim is worth £53,000. One Construction Business owner who work with our partners, just gained over £120,000 vital income, another Manufacturing Business just gained £81,000! Your Rivals are using this to expand, and win customers to be more efficient and you should do the same...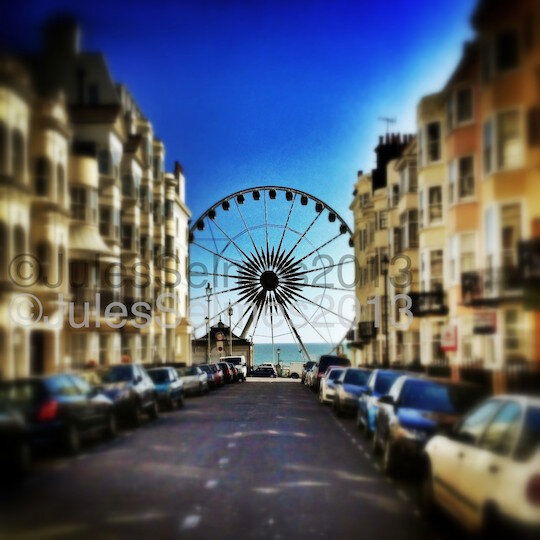 Sectors with VERY High R&D: (These are only quick examples of R&D for the sectors below. There isn't a specific checklist of what may qualify so contact us with your example!)
Farming & Agriculture : Have you invested in Agricultural Robotics/ A New Milking Process/New Product or Production process? Or just Improving current standards? Have you invested in your Farming Technology & Software? Increased your production and scalability? Contact us to discuss you situation.
Construction Sector: For this Sector the range is big, and covers Builders, Plumbers, Trades, Engineers and manufacturers or suppliers. Have you Investigating and using new materials? Or can show your Developing safer methods and practices (EH&S)? Researching energy-saving techniques? Overcoming traditional challenges in new ways? Creating efficient construction techniques? Researching and developing new tools? Contact us to discuss you situation.
R&D Tax Credits in Manufacturing: This is one of the Government's top incentives for encouraging investment in R&D and allows up to 33.35% of a company's R&D spend to be recovered as a cash repayment.(Manufacturing is also responsible for 70% of R&D spend in the UK!) Costs included in a claim could be Staff costs, Software costs, Sub-contractors or even Consumables! Contact us to discuss you situation.
R&D Tax Credits in Architecture: Innovation in this sector (architecture) would include utilising and advancing technology such as improving how materials or products perform or are used. Uncertainties could also include development in testing and prototypes or designing bespoke software to use. Maybe you have carried out Research into new building materials? Developing new uses for traditional materials? Or just Designing and testing prototype materials? Have you Created new software for designing or modelling/Presenting? Built or tested Unique solutions for design restrictions? Developing environment-ally friendly methods? Contact us to discuss you situation.
Software Development R&D: Any company that is developing software could qualify for research and developments tax credits! Businesses that develop software in-house: Any business that performs a bespoke software development project in-house may qualify for R&D Tax Credits. Software houses: May create and iterate software, provide Software as a Service (SaaS), business tools or enterprise resource planning (ERP) systems. Contact us to discuss you situation.
R&D Tax Credits in Food & Drink: Have you tried a new cooling process for a food or drink, tried a new product, or invested your production line? Food & Drink firms are often investing in new formats/formulas and looking at Packaging ideas. Maybe your business is going for a healthier, gluten-free, vegan, organic format? (an example could be the removal of plastic packaging to pack Beer cans?) Have you invested in a New Recipe? Or adapted a product, i.e. 24% less Sugar? Contact us to discuss you situation.

Developing food or drink products is one of the most common projects which qualify for R&D tax relief credits! Email or call our team! Can you show new techniques for waste reduction? Ask your team if they had any waste food/drink while testing on the production line? Did your business Design more sustainable packaging? You could claim back the expenditure on ingredients, heat & water! Did you carry out tests, designs and experiment with new equipment or process? Can you show the time used adapting recipe formulations?

R&D Claimable projects within Hospitality: Did your Café/Pub/Restaurant or outlet create a unique database to track, say, how well each dish is doing, it could be considered research and development. Have you invested to lower your C02, maybe an investment to reduce your carbon footprint which has been developed specifically for your company? Contact us to discuss you situation.
R&D Tax Credits in Science and Medication: Research and Development is a Government scheme put into place to reward Limited Companies who are trying to advance and innovate in the UK. Have you adapted pre-existing drug formulations, or developed or are developing a new software for health professionals to use? Have you looked at researching into sustainable materials?
Care industry: The R&D area in Care sector covers many aspects of business, from software development to cleaning products for the Care home, maybe you invested in new food products to a new Care Home process? (Did you invest and test new ideas? )

This could be something as simple as developing new food and cleaning products or designing bespoke furniture/New Room Designs? Have you carried out Research alongside Universities or Councils? Contact us to discuss you situation.

R&D Tax Credits in Electrical Engineering: Research & development (R&D) is solving an uncertainty, making things better, faster and hopefully more efficient. HMRC appear to be wanting to reward Businesses that take the risk of providing something innovative that isn't certain to be a success. did you make a new security system or electrical installation? Maybe Your team are Designing new control systems? Or creating a new telecom system? Can you show you have or are researching new uses for materials? Creating innovative fire control or maybe access systems? Developing safer methods and practices?
A key factor is sometimes projects or new ideas are tested and don't work, but the costs here could result in you gaining cash back? Think if you had waste food or drink in a factory testing new brands/products, or invested in Software/Research but it did not get the go ahead, you have costs here that could result in a vital income.
👍So today, take just one minute to Email our team or Telephone 07999 556034 Info@BerwynServices.co.uk & Quote "R&D" in the Subject.
Details We Require via Email or Phone Call:
Company Name and Number (Companies House Number)
A Company Contact for a discussion, and follow up call/email.
Note: By contacting us your happy for us (Berwyn Services) to pass your details to our partner.
Quick Summary of R&D project/investment. I.e. "We introduced new production line, and cooling system or App for our Staff"
Vat Number
Estimated spend on the Project.
Email your details to Info@BerwynServices.co.uk & Quote "R&D" in the Subject.
Have you introduced a new process to your business, an App for example or a new Food/Drink brand or flavour, if so please contact us today! (Have you designed a product for a customer? If you had any waste from a new process or product, you could be gaining back cash!)
Note: What you probably don't realise is that there is funding hiding in your business.
Case Study: "We emailed the Berwyn Services partner, and gained nearly £100k, and can't thank you enough! Do it TODAY, and gain vital income!!" - CEO Mr Hull, Birmingham
Case Study: Food/Drink Business makes new product for a customer, has some waste, some new packaging and processes, and gains £149k from us!
This Tax Credit service offers an amazing fast process time for claims, and our chosen partner can start helping those that qualify faster, giving you more time to run your business!
You could qualify if you have…
Designed or developed a new product, process or prototype?
Improved or redesigned an existing product?
Developed tooling and equipment fixtures?
Made a New product/Food/Drink/item for a customer?
Designed manufacturing equipment and processes?
Integrated new materials to improve products?
Produced innovative software for new products? (If you have any waste from new production or Brands you started, say in Brewery/Food/Manufacturing sector, then you might qualify!)
Created new methods to capture, transmit, manipulate and protect data?
Made improvements to programming languages, operating systems or database software?
Come up with software development tools or novel data management techniques?
Benefits: Get rewarded for your hard work, for your investment, Let us do the paperwork, faster!
Be rewarded (recognised) for your contributions.
To improve your bottom line, and to be able to fund even more projects.
YOUR Competitors are doing it, and many are gaining a faster, more efficient business, with more money to invest!
Our process is faster than SME's process time for claims, so we can start helping those that qualify faster, giving you more time to run your business!
So today, take just one minute to Email our team Info@BerwynServices.co.uk & Quote "R&D" in the Subject.
How much is a claim worth?
For every £1 you spend on innovation, you can claim up to 33p. For an SME business, the average claim is worth £53,714 in the UK (F/Y 2018).
What costs can be claimed?
Staff costs + Freelancers
Materials used
App & Software costs
Lighting, heating & water
Clinical trial volunteer payments
Subcontractors
Who's eligible?
Any business (regardless of their sector) can claim. As long as you're spending money on innovation, any business subject to corporation tax can claim.
A few examples of successful claims are:
A fish and chip shop creating a new batter recipe
A web development company inventing a new software
An architecture firm developing a new structure that stops heat from escaping
Why we choose our expert partner?
They identify more eligible activity than any other company to make sure you get the most out of your claim.
They offer you technology that has made the claims process quicker and easier meaning you can focus on running your business.
They innovative as well! They use out of-the-box thinking to ensure a worthy and timely reward for you.
They are not just accountants; we employ specialists in your industry to ensure you get the best results, every time.
A fee will be applied to what income your receive back and this will be detailed to you on your call to our partner for eligibility. The Process from our team is very often faster than a claim by yourself.
Call us today and if you chose our chosen partner, they will do all the paperwork!

The sooner you start, the sooner you could BENEFIT! Our Expert Partners could also help you with Business Insurance Disruption from the recent Pandemic! (Ask about this on your Email today!)
If you have questions then contact our team. Email our team Info@BerwynServices.co.uk or Telephone 07999 556034 Quote "R&D" in the Subject.
Common Tax credit myths that just are NOT true!
You can only claim if you work in the science and technology industry.
You can't claim if your project failed.
You can only claim if you're in a profit-making state
You have to spend a certain amount to be eligible.
If a subcontractor completed the work, you cannot claim.
Making a claim is a manual and lengthy process.
You can't claim if you're a small business, not in a common R&D sector.
You can only claim if you've invented something new.
Claiming won't help my bottom line.
It takes too long to collect all the information I need.
Making a claim will lead to HMRC investigating my business.
You can only claim for the current financial year.
Receiving grant funding excludes me from being able to claim.
It's too good to be true.
Claims have to be large to be worth it.
(c) 2020